Have you ever tasted the cheese made by the heritage from year 1888?
Never? Come visit us at Anuga. Tomorrow is the last day. We do not only have the best cheeses.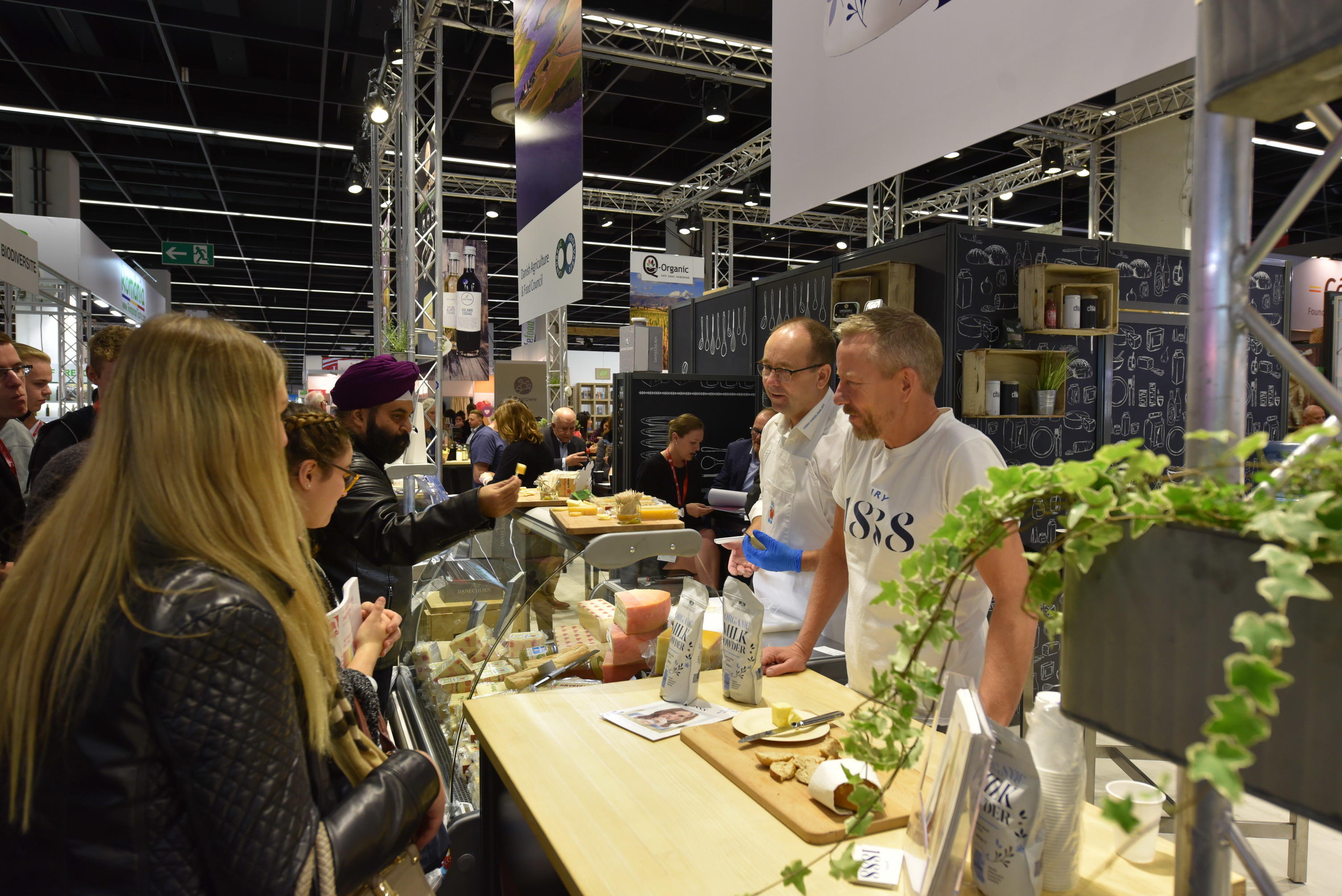 *(man on the left) sales director of our dairy (Them Dairy), (man on the right) CEO of Dairy1888
During Oct 7 to 11, Dairy1888 is warmly welcoming your visits at our booth together with Danish pavilion. Invited by Danish Agriculture & Food Council, Dairy1888 has brought the most treasure assets from our organic dairy farm.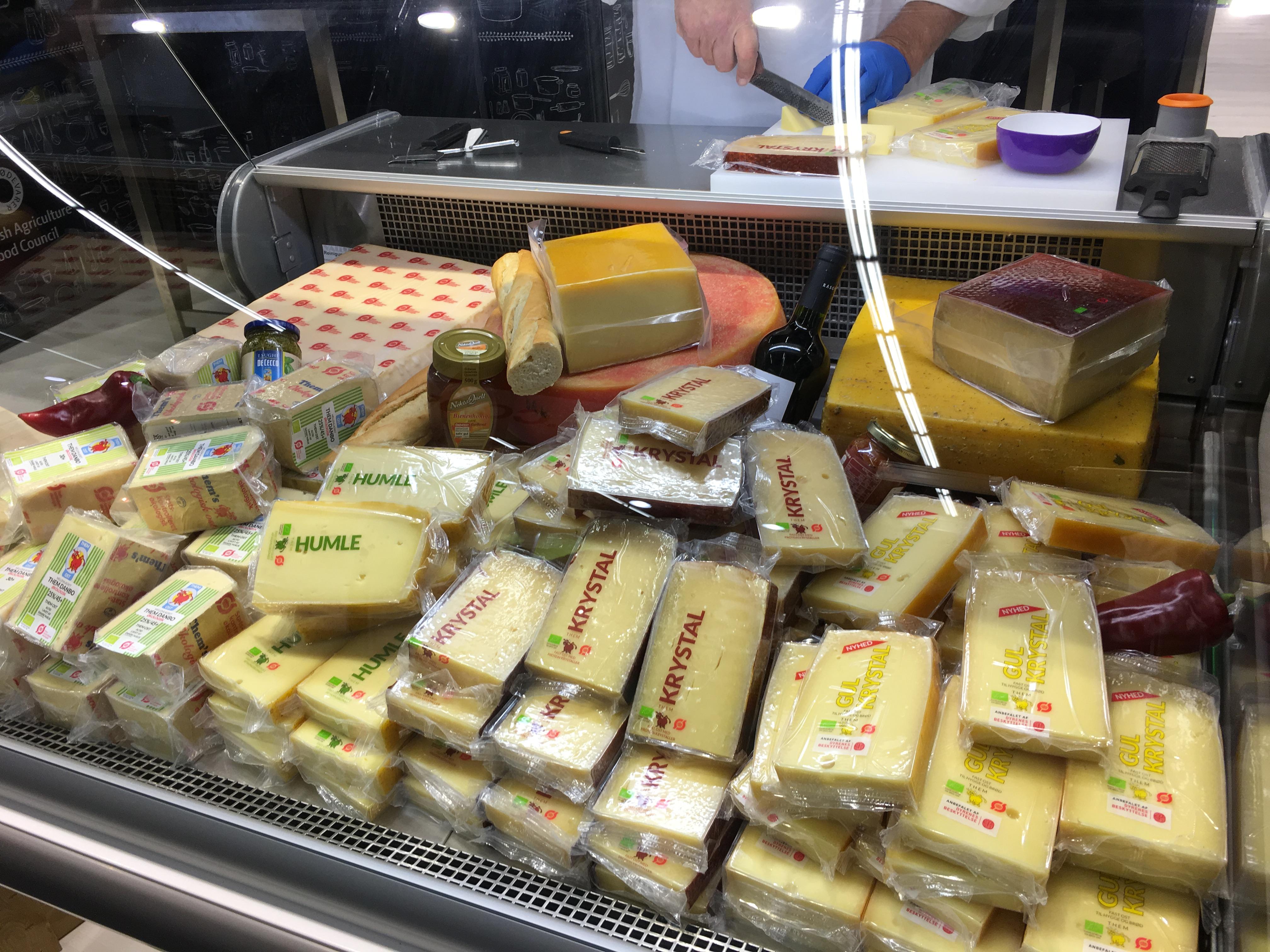 *different types of organic cheeses (for more info, please contact us or visit our dairy)
Since 1888, our dairy has started to develop and make cheeses. The mature period ranges from weeks to years, under 2-6 degrees with 90% humidity. Our cheeses are becoming an important part of people's daily life and can be found in all kinds of supermarkets in Denmark. Next time, when you come to Denmark, remember to take some of them home.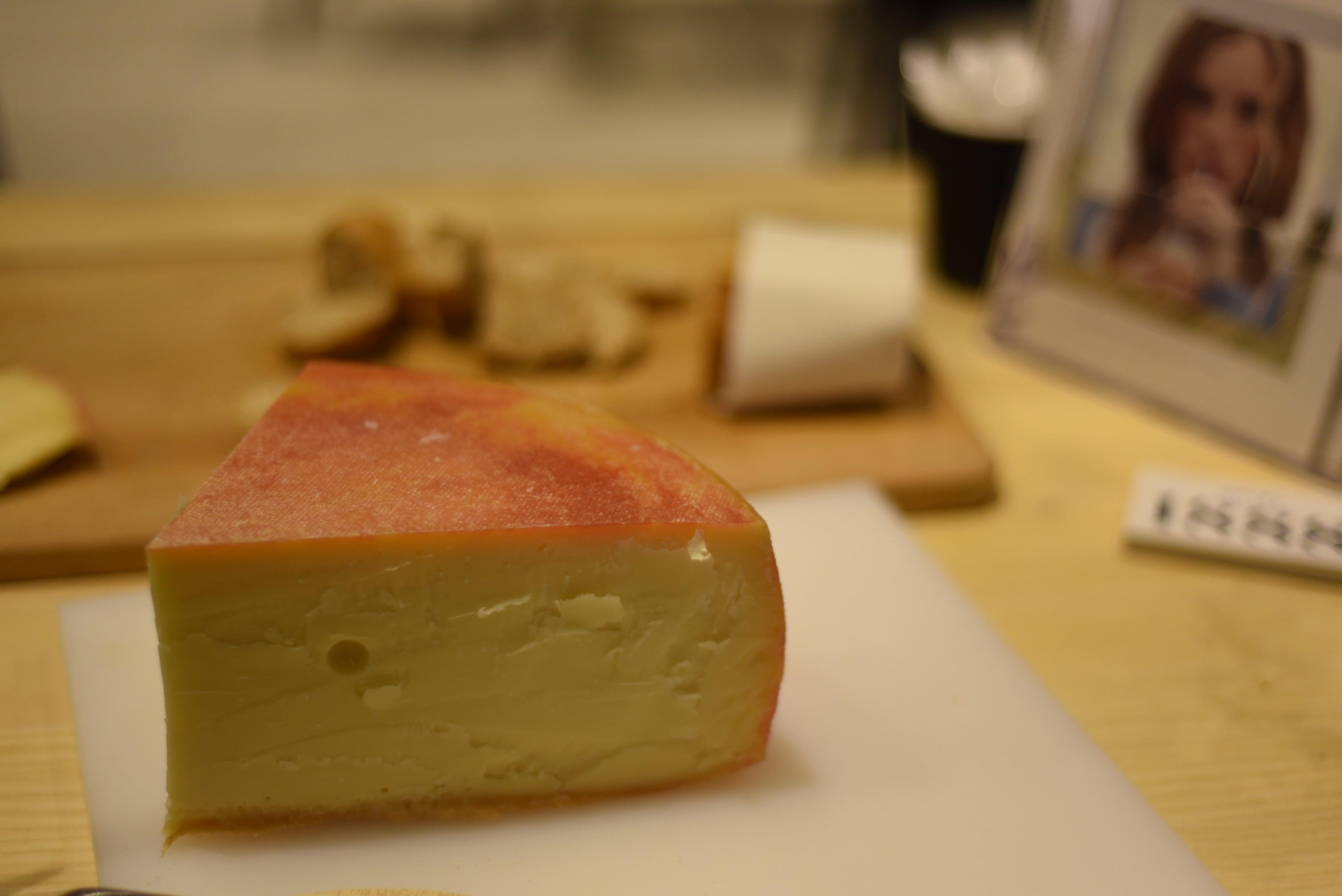 *Red Cow cheese (our new development with 20 weeks mature time), loved by many people.
At Anuga, when people taste our cheese, they are quite amazing and everyone love it. They are surprised our aged mature cheese is still soft in taste only more aromatic and not strong. Some people even come back for a second taste. All is because the cheese is made by supreme fresh and organic milk from our own farm, and made by our heritage and know-how handed down from 1888.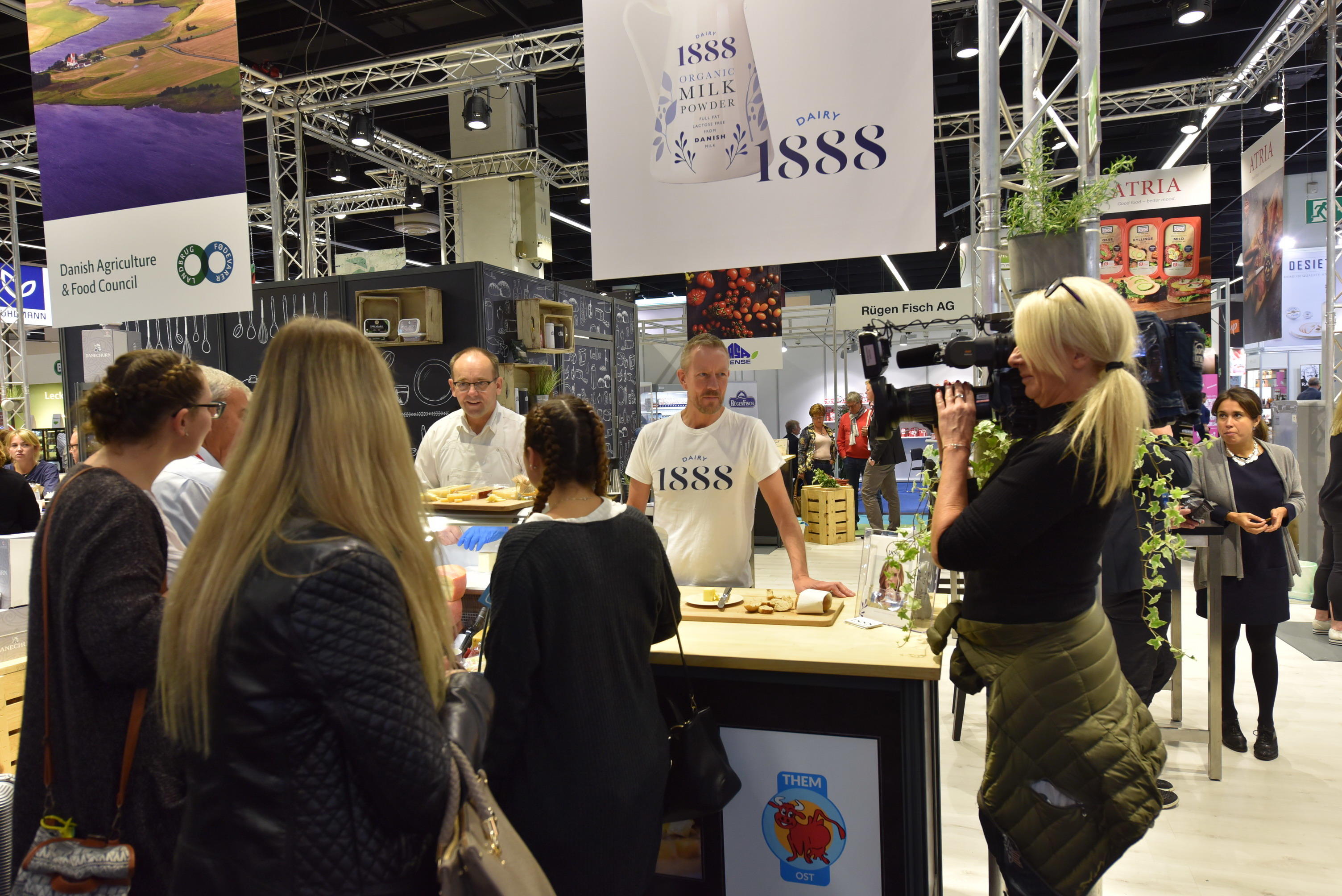 * DK regional television doing a short story on us.
At Anuga, we (Dairy1888) are happy to share the world with the Grand Banquet we could offer, and excited to receive people from Guatemala in South America, to Middle East Qatar, India, Philippines, Thailand, mainland China, Hong Kong and Taiwan. In the very near future, we would have our Dairy1888 butter, sterilized milk, powder and other different organic dairy products made by our unique organic milk from our own farms.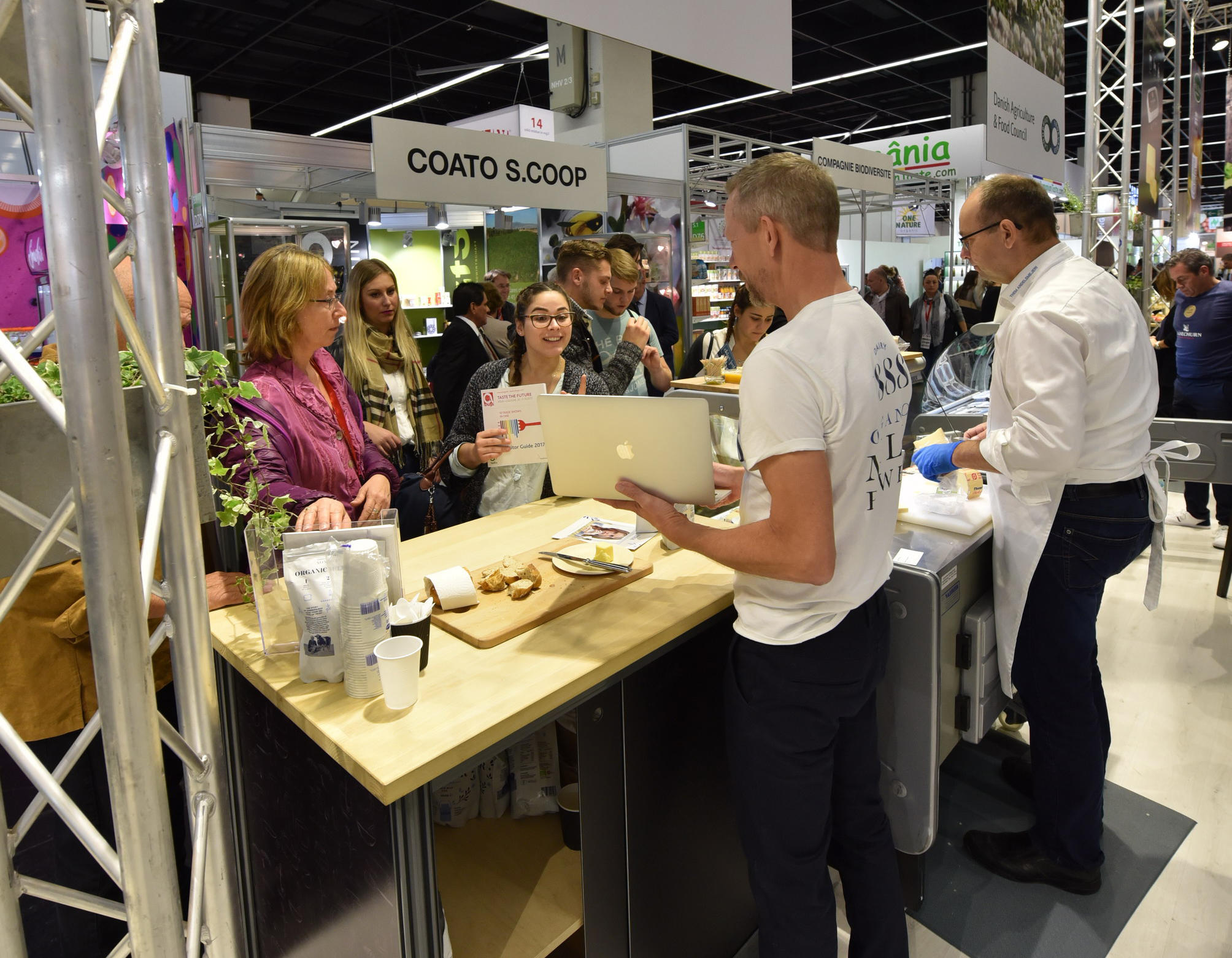 *customer asking details of our story (if you are also interested, pls visit our official website or contact us)
We do not only have super premium products, but also cooperate with a famous Danish designer to deliver the spirit of our products at the moment when you see it - Love at first sight.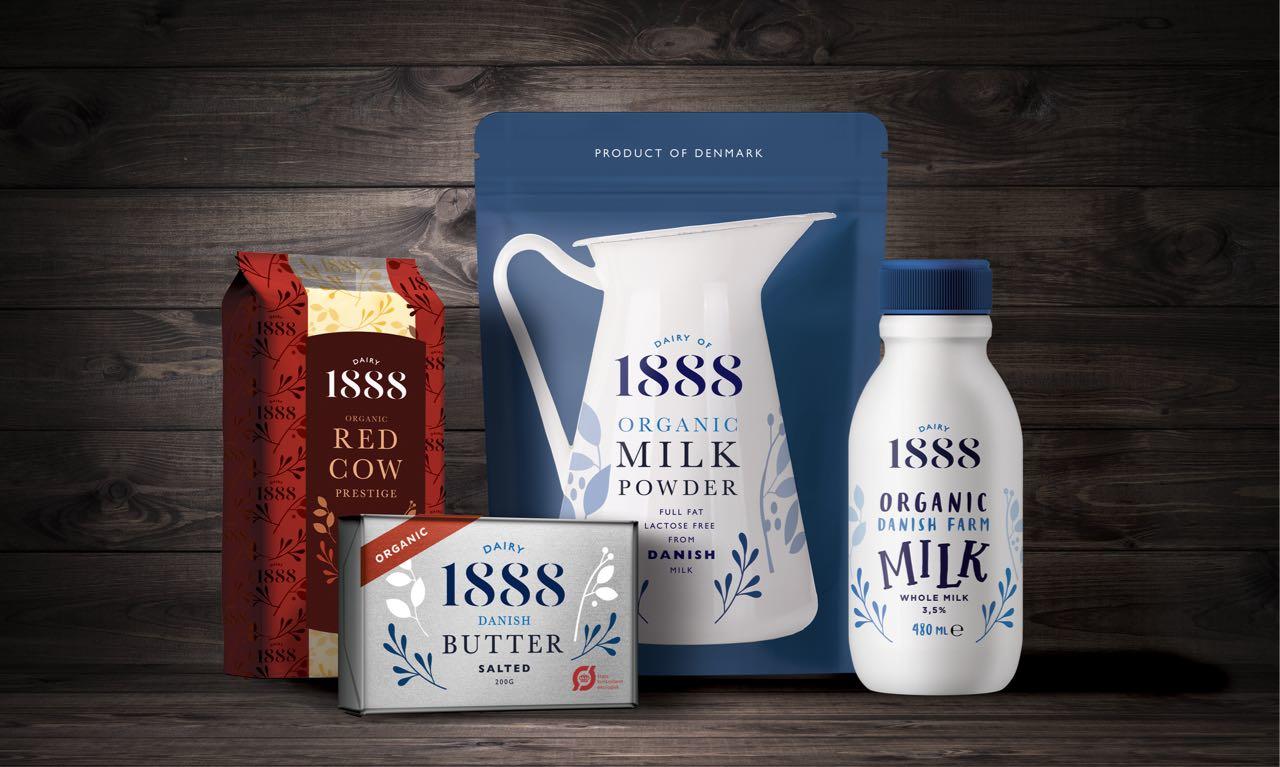 *Dairy1888 organic dairy product families (for detailed info, pls visit our official website)
We, Dairy1888, are devoted to bringing our "more than 100 years of trust" , our fairytale and our natural products to people all around the world. Throughout the past 129 years, many things have changed, but we did not. We have been standing firm on our heritage and know-how from 1888 to bring the nature from our farms to your families.
Welcome to visit us at any time!